Main Deck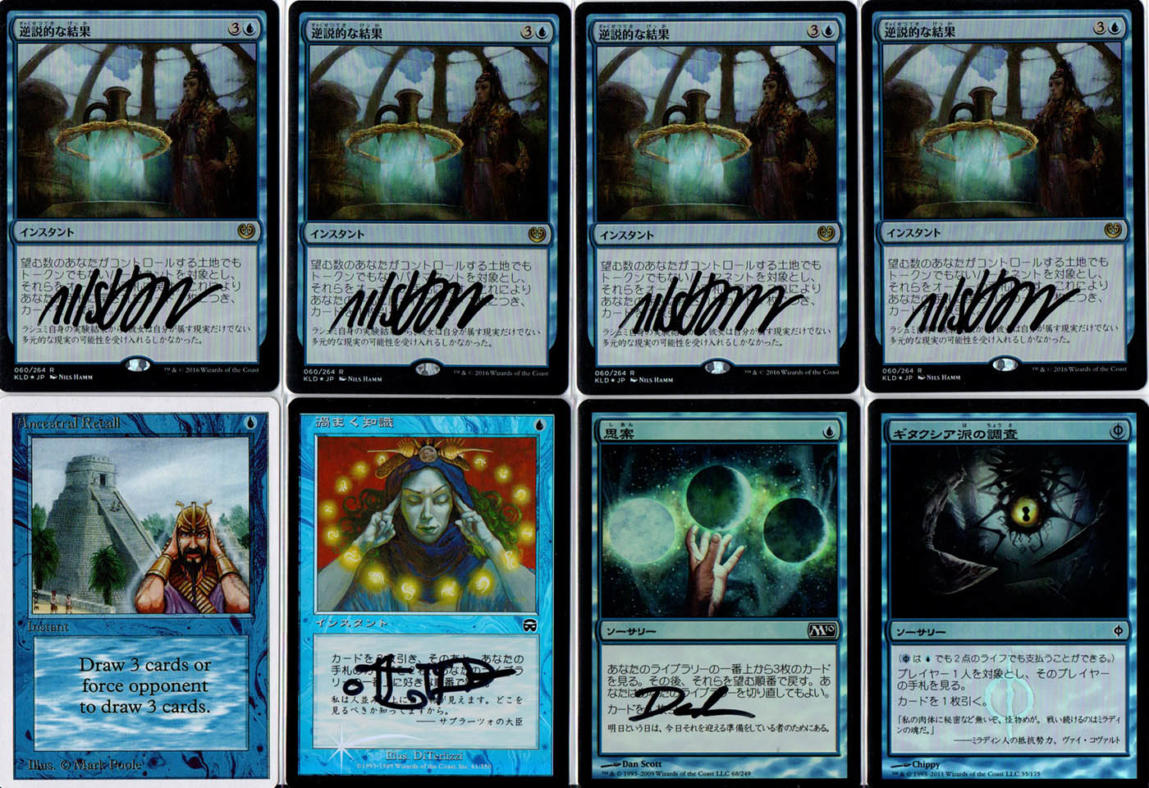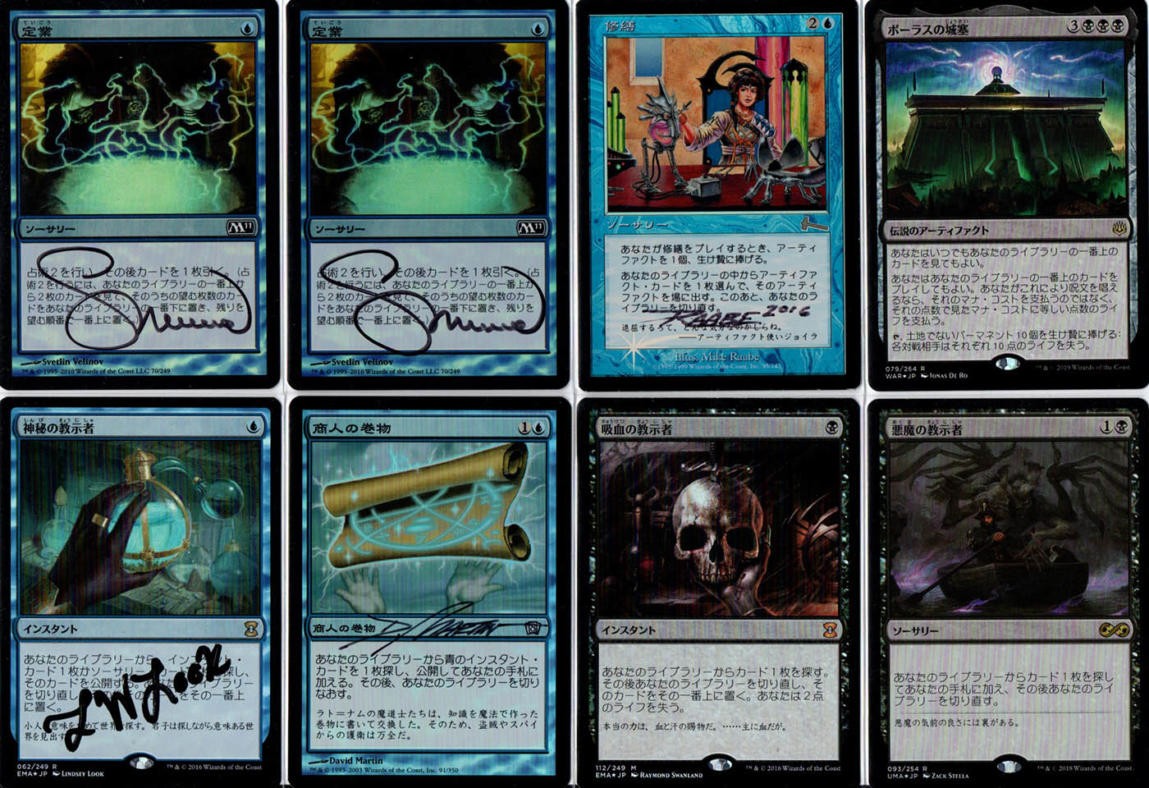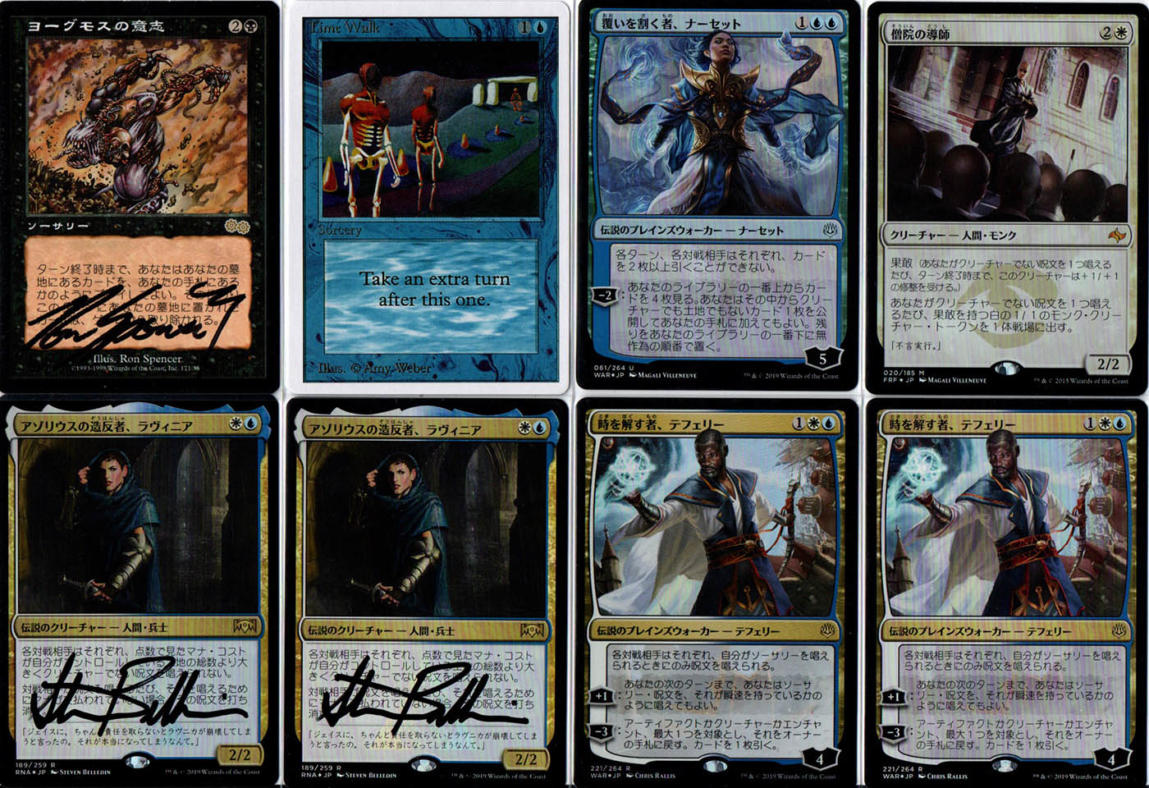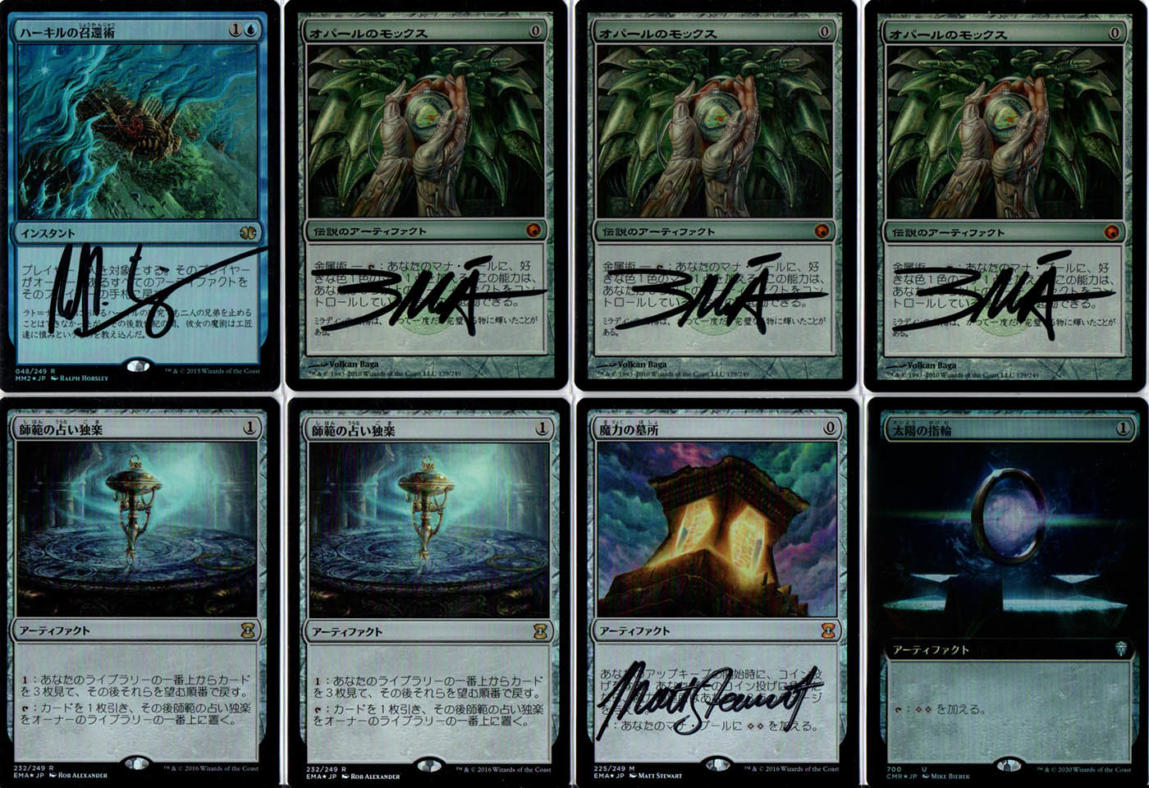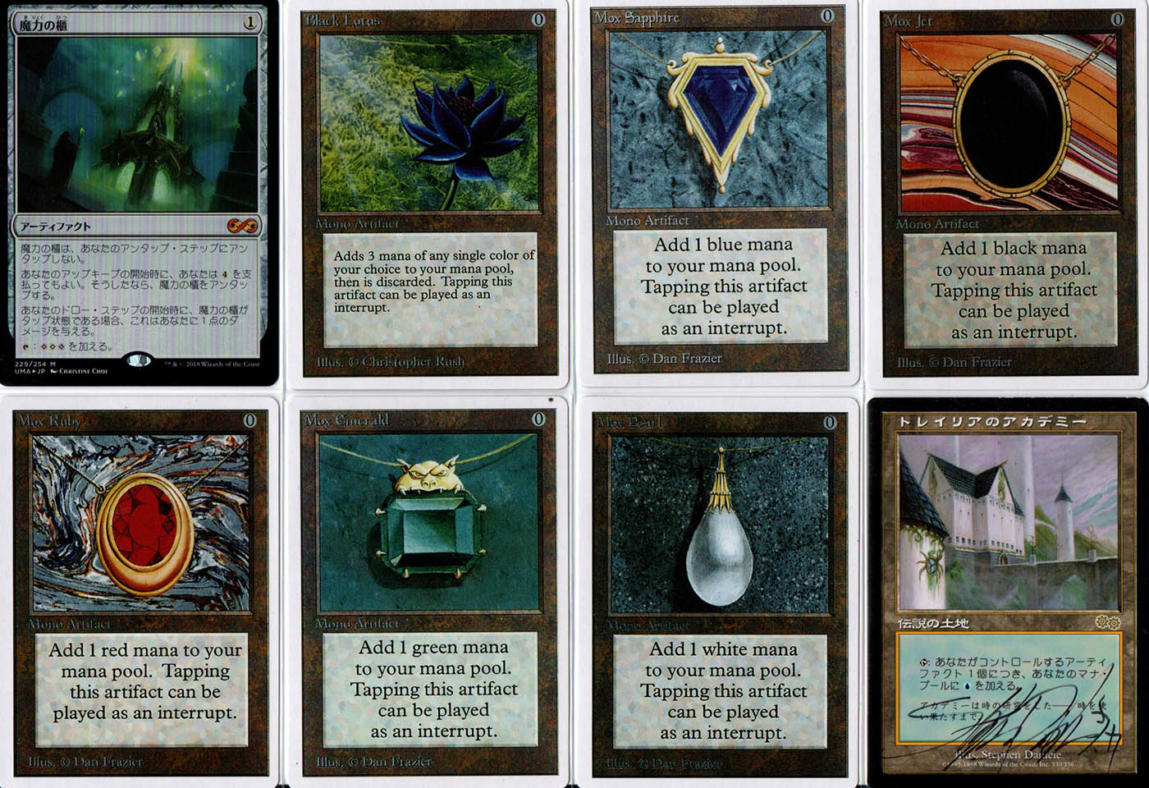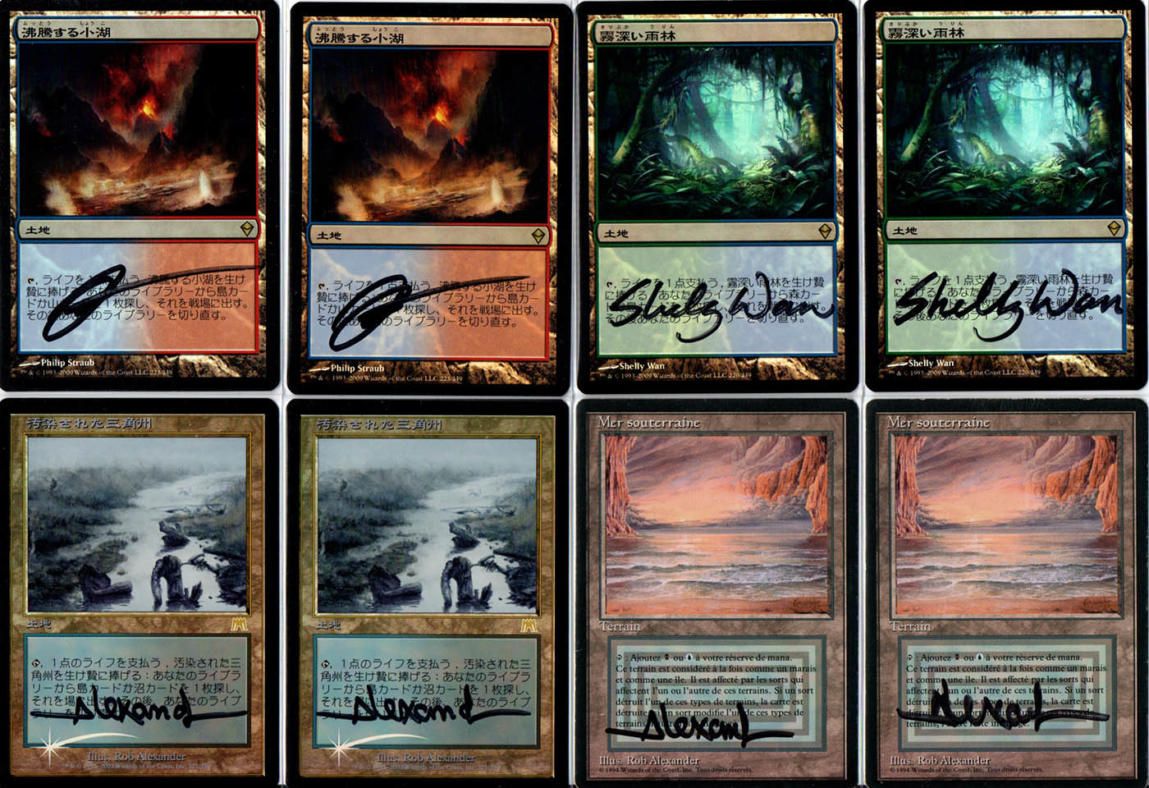 Dividers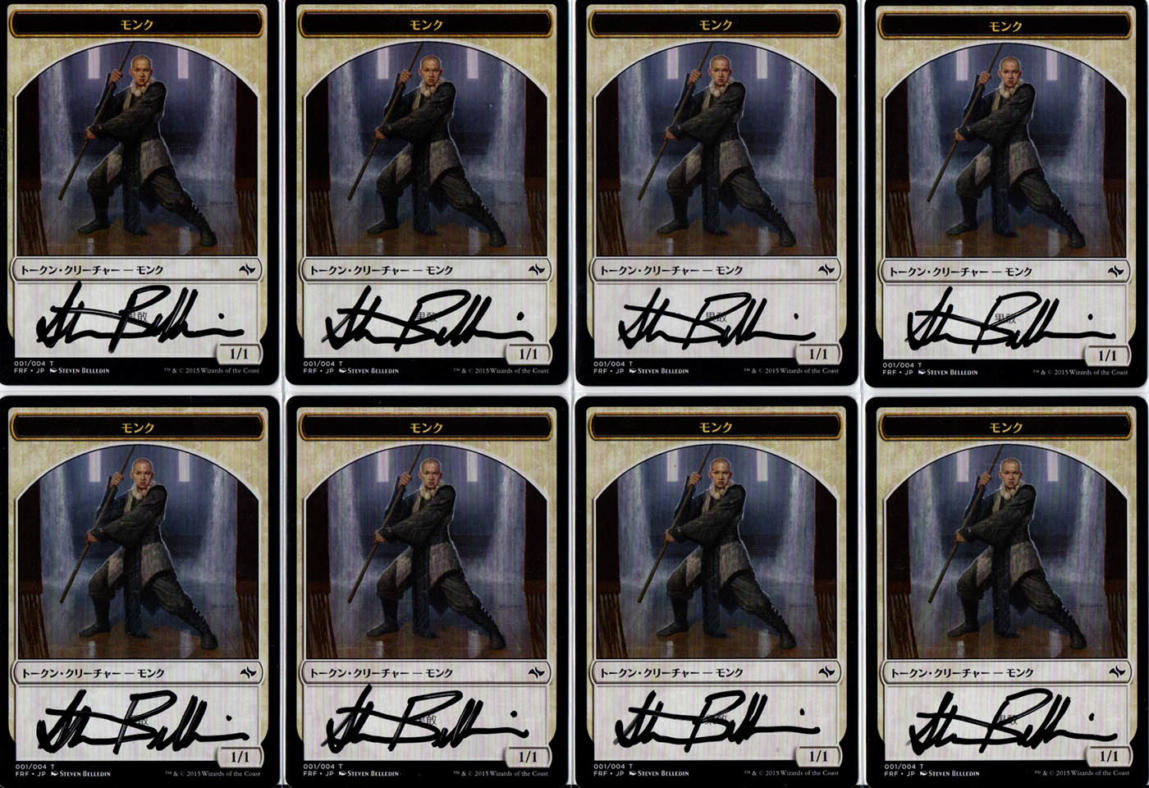 Sideboard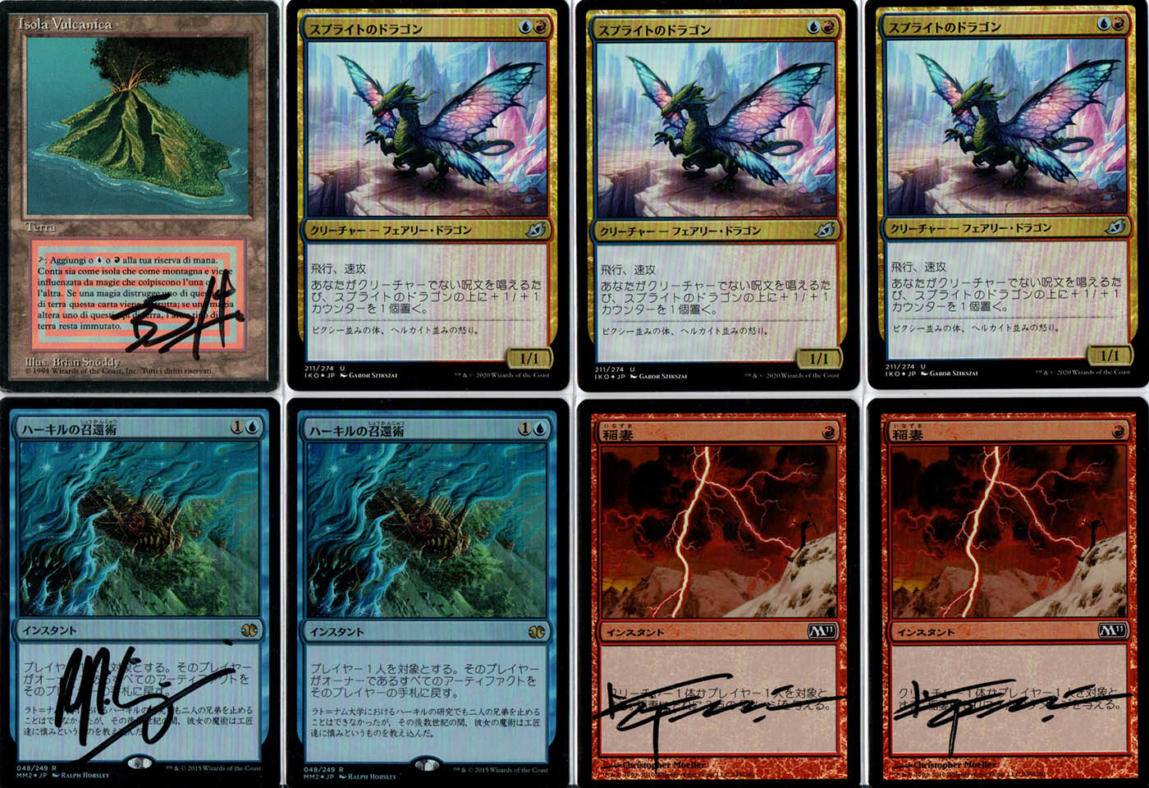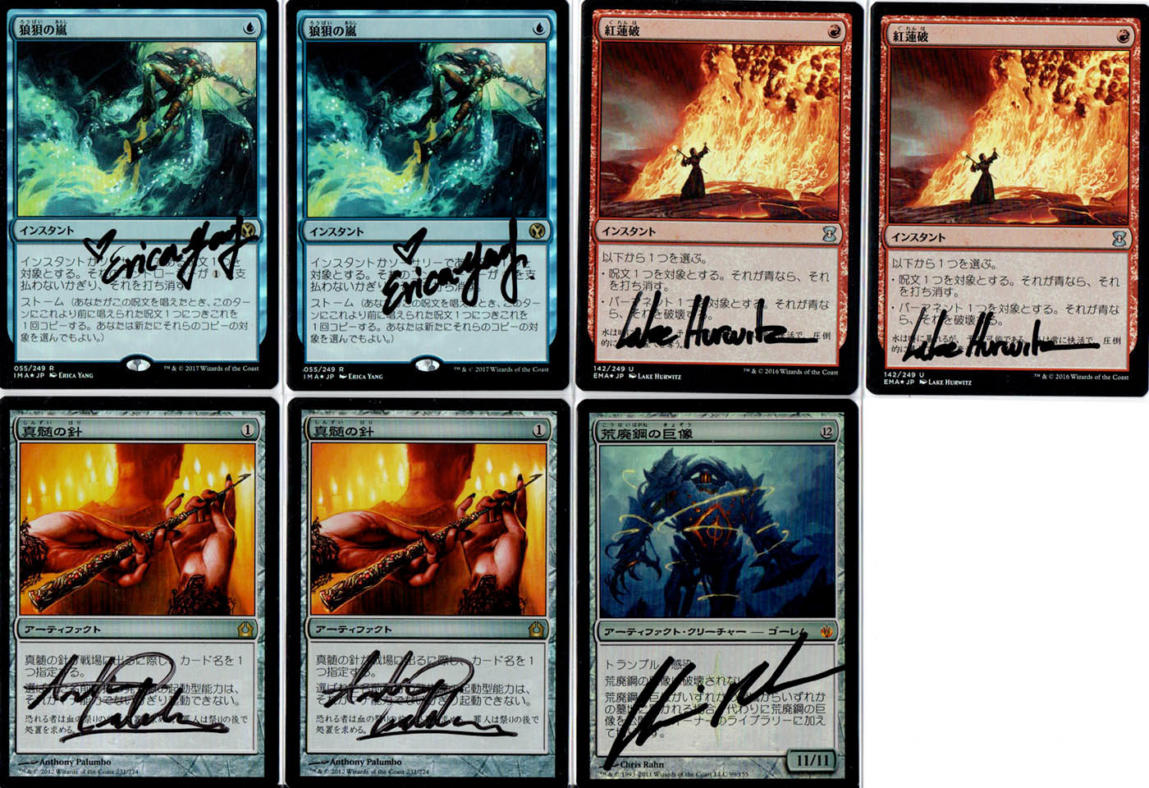 Changes since 2019
Power 9 are all proxies.
In 2021, I want to get a set of [[Hullbreacher]]!
There's a Magali signing coming up for [[Monastery Mentor]] and [[Narset, Parter of Veils]].
Upgraded [[Force of Will]] in 2020!
A much better [[Brainstorm]] now.
First ever Japanese foil [[Sol Ring]] was printed!
I picked up the elusive Japanese foil [[Merchant Scroll]] this year!
No more [[Defense Grid]] in the deck.
[[Monastery Mentor]] over [[Tendrils of Agony]] was adopted.
With white came [[Lavinia, Azorius Renegade]].
Extra Cards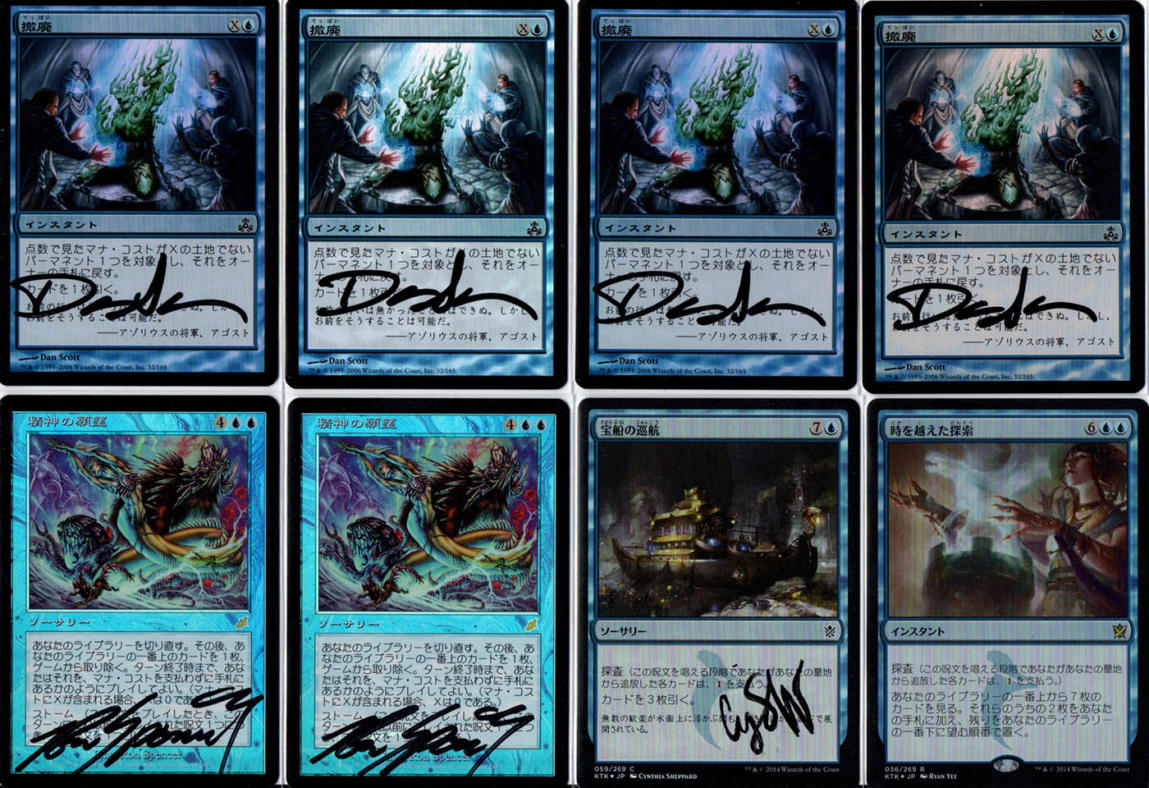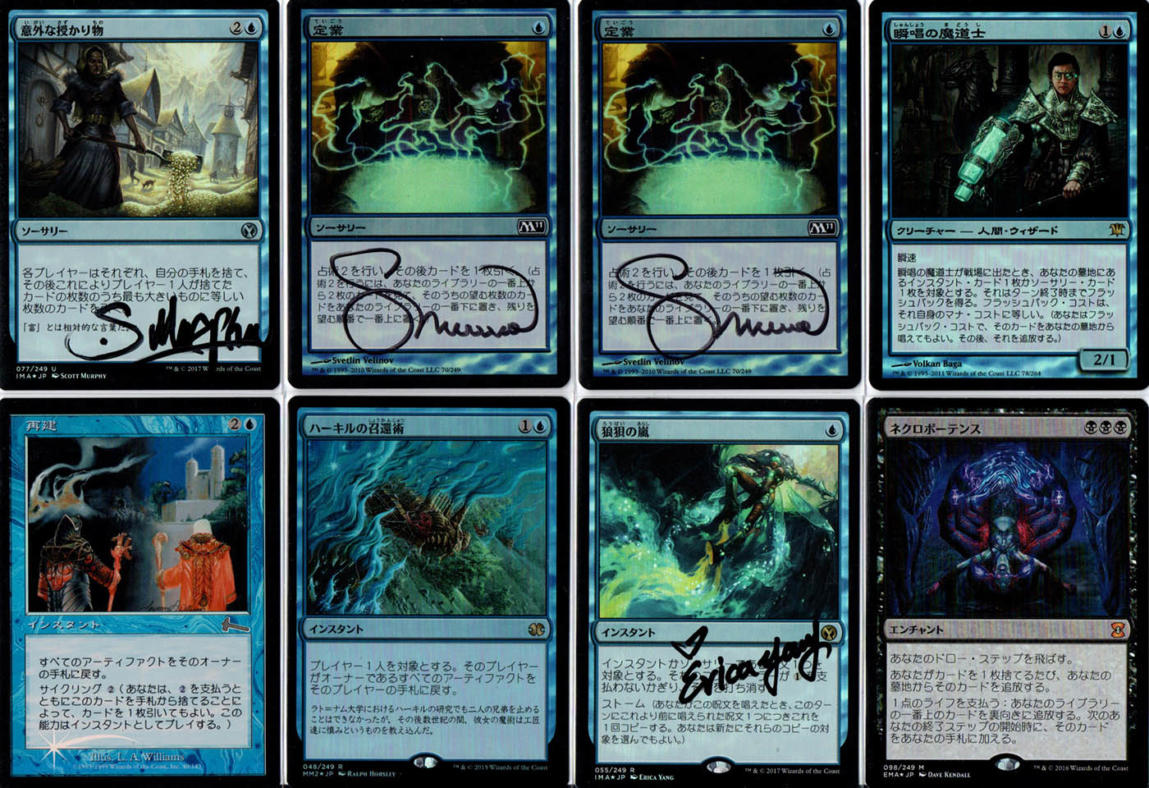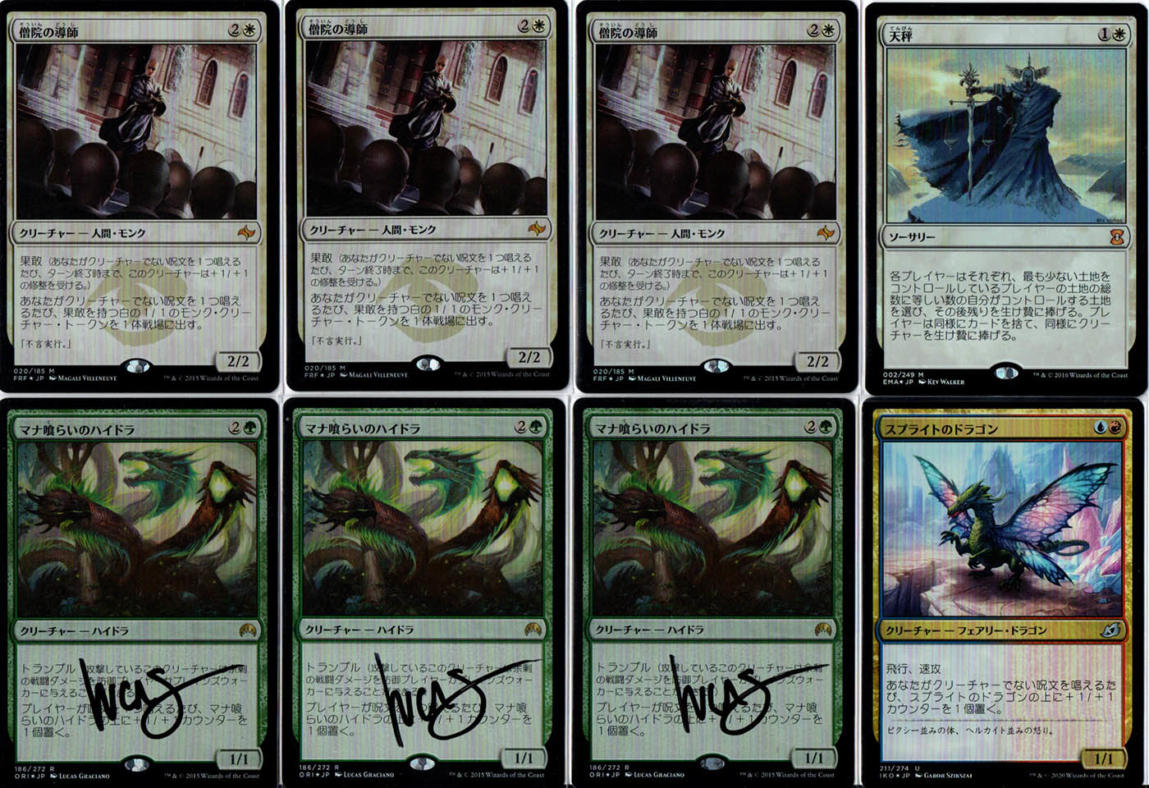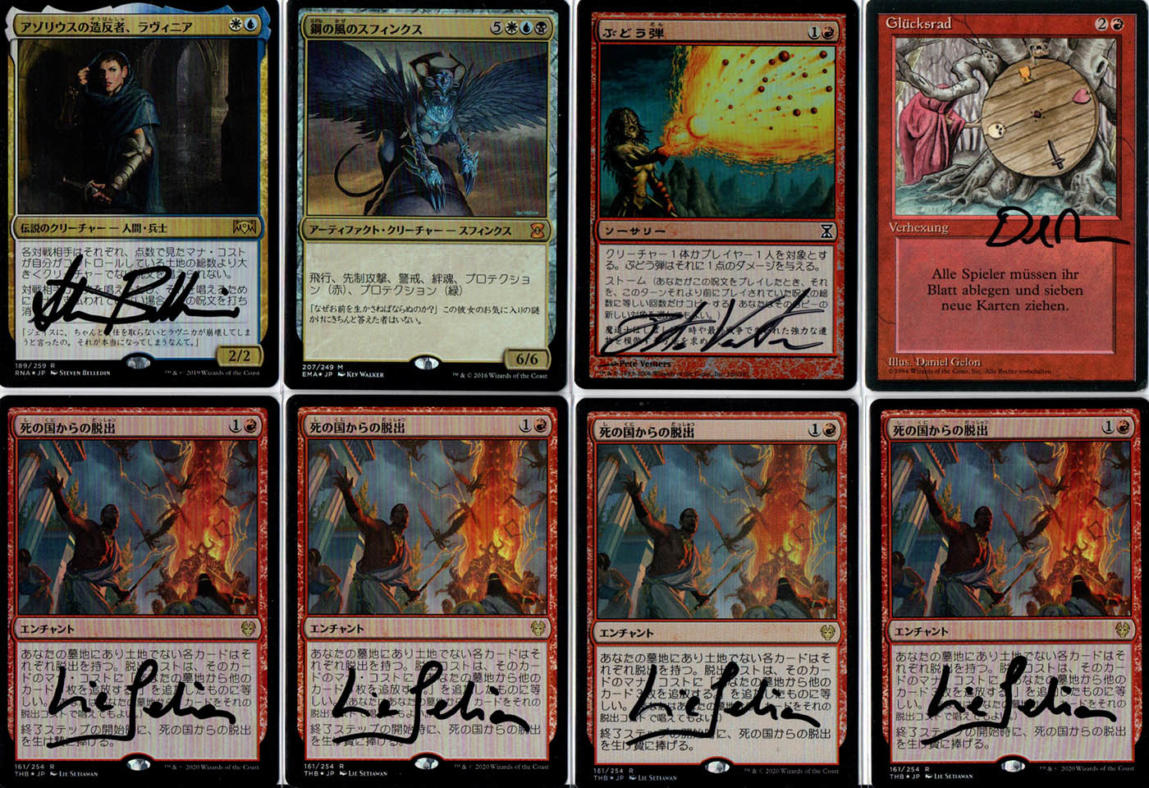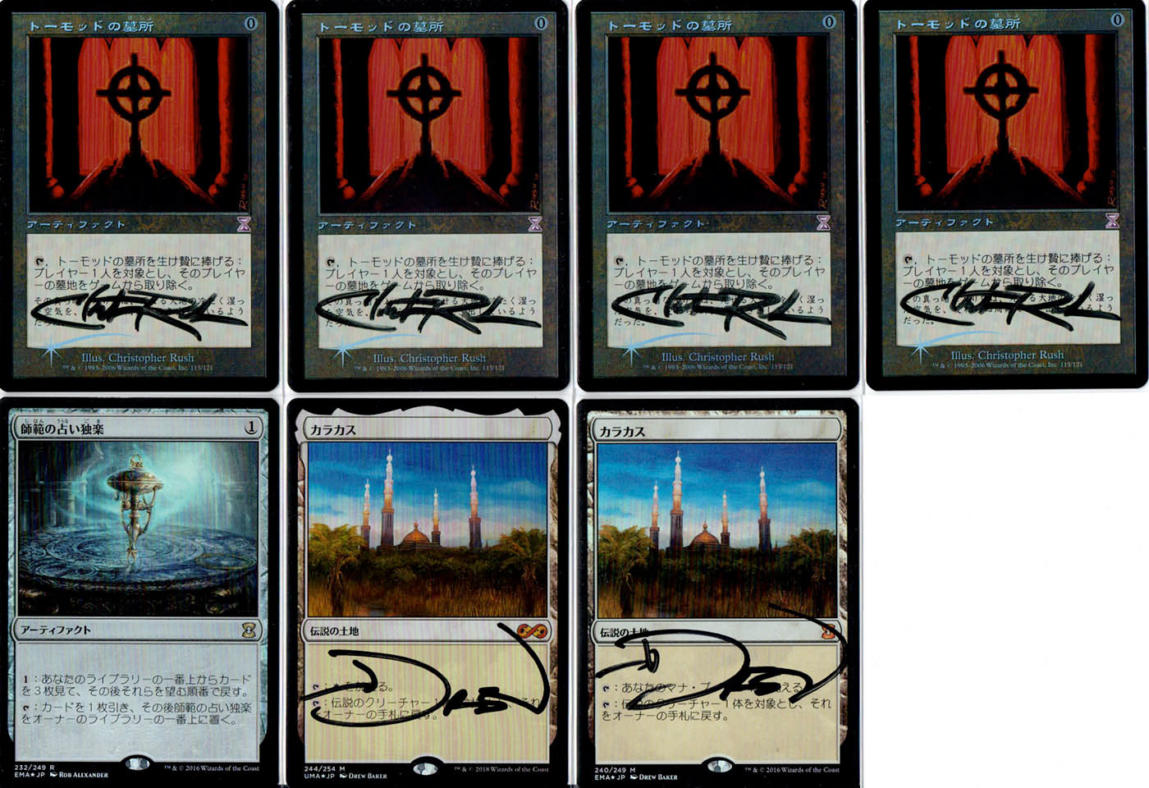 Other